"The Art Institute of Seattle was proud to exhibit the Faces from the Land: A Photographic Journey through Native America portrait series at our Burnley Gallery as part of the celebration for Native American Heritage Month. The response was overwhelming—students, staff, faculty and members of the public were invited to attend the gala opening, and were inspired by the power of the images, as well as the richness of the culture on display in these photographs.
Faces from the Land is a grand visual experience, communicated through the eyes of one of the Northwest's top portrait photographers, Ben Marra; and showcased alongside a moving narrative of the stories behind the photographs. The Art Institute of Seattle was honored to have participated in displaying this exhibit of native cultures and tradition—celebrating the proud community of native people with integrity and artistry."
Mark R. Livingston
Curator
The Burnley Gallery
The Art Institute of Seattle
Seattle, WA
"I took several groups of Native elementary students through it and it was hard to pull them away when it was time to leave. The displays immediately engaged their interest and held it. These children from inner city schools are normally not easy to engage in reading and writing, but our look-read-respond-in-writing format kept them focused for long intervals.
Urban Natives are given to becoming inconspicuous, but the narrative interviews with each photo impressed our students with their strong sense of cultural/social identity and pride. These are both often missing in the home and families of low-income youth, no matter what their race. Thank you, thank you, thank you for helping them focus on a positive identity."
Richard Pendell
teacher of American Indian-centered education
Indian Hill Elementary School
Omaha, NE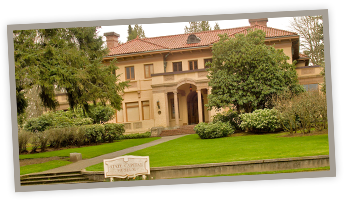 "I immediately felt how deeply the photographer had captured the spirit and pride of the people who dance at our powwows and maintain traditional ways. These photos truly display the power of family unity and friendship that held our people together in past generations and that we are now rekindling through our powwows. Powwows are an immense family gathering for Indian people—they are like family reunions. We meet old friends and make new friends. We share stories and talk about our children growing up and the rest of us growing older.
The powwows also help some American Indians reconnect with a part of their heritage that they have lost touch with. So many of my generation have memories of being told to forget about being Indians as children, being called dirty Indians, being told to forget our traditional ways. We grew up ashamed of being Indians. But today, we are revitalizing the pride and are passing it on to our children. This rebirth can be best seen and felt at our powwows. The Joslyn exhibit photos have captured Indian people living our traditions better than any contemporary photos I've seen."
Terry Kalinowski

Terri Kalinowski is a Navajo Indian who is nationally recognized for teaching traditional American Indian culture. She also is a powwow dancer. She was accorded a personal tour of Faces from the Land before it opened in September at the Joslyn Art Museum.